Archive for category 'General'
Hi! it's been a long time, right? we have some good news. We ported ACABAN's code to a somewhat recent fork of Fenix, with almost no problems, we must say… and we just upload a new version of ACABAN. You can download as always, from the downloads page or the link on the right. What's […]
Archived in: General
|
0

Comments
Today ACABAN made a small appearance in Publico, a Spanish daily, in an interesting article about the Second "Tú También Puedes" Competition. ACABAN is mentioned as the winner of the previous competition, and there is a quick interview with Nae (Tú También Puedes main responsible) and us. This makes the second time ACABAN is featured […]
Archived in: General
|
0

Comments
We recently found out ACABAN has been featured in Soldat Movies – Games Worth Playing, a blog run by Jared about free games that are worth checking. We feel proud of our little, dark, weird game 🙂 Take a look at the other games, too! Some of them are great.
Archived in: General
|
0

Comments
We did it ! ACABAN ended first place for the "Tú También Puedes" competition! We're very happy and motivated to release a new version as soon as possible! 😀 We want to thank Nae and everyone who contributed to the competition. It has been very important for us to achieve this – it's our first […]
Archived in: General
|
0

Comments
In few words; we have our GGE site for ACABAN up and running. We hope to reach more non-Spanish players this way. Check it!
Archived in: General
|
0

Comments
Our next objectives for ACABAN are: – Up to date Fenix version (improve performance and fix Vista compatibility). – Linux & Mac ports. – Chapter II (in development). Point 1 and 2 require some changes in the code (and port, recompile the DLLs we use) so it will take some time. Right now point 3 […]
Archived in: General
|
1

Comment
Finally, after some intense days with fixes, adjustments and so, we proudly finish and publish this web with ACABAN 1.0 R1 download (with a recently baked Chapter I), and the "You Can Too" Competition version. Now it's time to rest a bit and keep up with our particular responsibilities, and after that, go on, step […]
Archived in: General
|
0

Comments
---
---
Latest News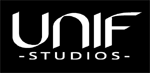 Support ACABAN
If you like ACABAN and want to contribute to its development and the release of new chapters, please consider donating