Our next objectives for ACABAN are:
– Up to date Fenix version (improve performance and fix Vista compatibility).
– Linux & Mac ports.
– Chapter II (in development).
Point 1 and 2 require some changes in the code (and port, recompile the DLLs we use) so it will take some time. Right now point 3 will possibly advance significantly faster than the other two.
We appreciate your patience and support.
Archived in: General
|
1

Comment
---
---
---
Latest News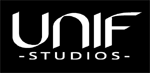 Support ACABAN
If you like ACABAN and want to contribute to its development and the release of new chapters, please consider donating