Today ACABAN made a small appearance in Publico, a Spanish daily, in an interesting article about the Second "Tú También Puedes" Competition. ACABAN is mentioned as the winner of the previous competition, and there is a quick interview with Nae (Tú También Puedes main responsible) and us.
This makes the second time ACABAN is featured in the "conventional media", counting the previous TV appearance in channel La 2, back on 23rd August of 2007. We're happy that the competition (and our game, of course) is being promoted in this way so it reachs more audience… And of course, every other mention in blogs or online magazines like Meristation.
We're looking forward to the Second Competition!
Archived in: General
|
0

Comments
---
---
---
Latest News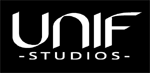 Support ACABAN
If you like ACABAN and want to contribute to its development and the release of new chapters, please consider donating