Hi! it's been a long time, right? we have some good news. We ported ACABAN's code to a somewhat recent fork of Fenix, with almost no problems, we must say… and we just upload a new version of ACABAN. You can download as always, from the downloads page or the link on the right.
What's new?
– Windows Vista / 7 compatibility (finally!)
– Performance improvements. REALLY. It goes like a charm. In some machines ACABAN sounded poorly, now sound performance is superb.
– Nothing else. What? Only this? well, it's not ONLY, but who knows. Stay tuned just in case.
Archived in: General
|
0

Comments
---
---
---
Latest News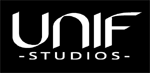 Support ACABAN
If you like ACABAN and want to contribute to its development and the release of new chapters, please consider donating