User maps
Here you will find unofficial maps and campaigns made by users like you. Each one has been tested by ourselves, but nevertheless we cannot be held responsible for any of the contents of these maps and campaigns. Each author is responsible of the contents of his/her maps or campaigns.
If you want to know how to publish your campaign, check the bottom of this page.
Campaign

Maps

Size

Download

No user campaigns available yet
If you want your campaign to be published, you may send it to us, but please take into account the following rules:
* Don't use copyrighted material. Make sure you have the rights to publish the images you used in transitions, dialogs, etc.
* Make a playable campaign. This is, please make sure it can be played from beggining to end, without bugs or problems that make the game experience frustrating.
* Try not to hurt anyone's feelings with the contents of your transitions. We try to make this game suitable for all ages; if we consider the content of your campaign inappropiate we won't be able to publish it.
* Your campaign must be included in ZIP compressed format. Please try not to exceed 15MB.
If you keep these rules in mind and, especially, if your campaign is fun, there will be no problems about publishing it.
---
---
Latest News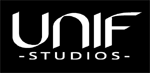 Support ACABAN
If you like ACABAN and want to contribute to its development and the release of new chapters, please consider donating