About
ACABAN is a game about darkness, exploration and puzzles brought to you by Unif Studios. It's cross-platform, simple and over anything else, it's freeware. This means you don't need to pay a single cent for it.
In this web you will find downloads of the game and the official campaigns and chapter we will publish from time to time, appart from fresh news relating to ACABAN.
If you want to see in-game images you may visit the Screenshots section, and if you like the look of it you could download the game from the Downloads section, where you will find detailed information about the available versions and the downloadable official chapters. You may use the quick download link (in the side bar) to download the latest available pack, too. If you feel like downloading any user-made campaign, or if you want to send any for publishing it here, visit the User maps. Lastly, if you want to learn more about ACABAN's origins, the development process, the authors and the web, you may go to the Making of section.
If you want to tell us something about the game or the web, please feel free to do so.
---
---
Latest News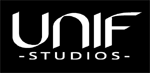 Support ACABAN
If you like ACABAN and want to contribute to its development and the release of new chapters, please consider donating