Making of
The Game
The civilization of planet Fenix has lived for centuries absorbing the energy from their sun. But one day light disappeared and the planet found itself engulfed in absolute chaos. No one knew what was happening…
…That's how it all began. Based in this story, a game had to be developed using Fenix (or similar) for the 2004/2005 FenixWorld Competition (Spanish). This way ACABAN demo was born, first version (developed by Ferminho as lone wolf, in barely one week) that took part in the competition and won three prizes, including the main one.
But this demo had almost no interesting features and the official campaign was incomplete so, after postponing it several times due to lack of time, in the summer of 2006 Guy entered the ACABAN Team and the ACABAN 1.0 project began. Time after that, and with RzR's support, Chapter I is released with this web and the first pack is published, ACABAN 1.0 R1, mostly thanksto the competition 'You Can Too' (Spanish) by Nae.
This new version of the game includes many new features, a completely remodelated plot, divided in chapters, a very changed visual aspect with lots of new graphics, and completely new game music, formed by a main theme composed by Azazel and in-game music, Creative Commons licensed, by Vim!. Same as in the demo version, ACABAN 1.0 has been developed using the programming language Fenix and C with the SDL libraries. However, later on (we're talking 2010 here) we easily ported the code to Bennu GD (a fork project of Fenix), which added support for Windows Vista/7 and improved overall performance.
We must send our most sincere thanks to all our friends who took part in making this game a reality, be it with moral support or with an active collaboration testing, offering their image for the game, etc. Thanks!
We in the team hope you enjoy playing ACABAN.
For any question, problem or whatever about the game write us!
The Culprits
· Ferminho is Fermín Vicente.
· Guy is Miguel Murat.
· RzR is Arturo Granell.
· Azazel is Aitor Moreno.
· Vim! is Keith Baylis.
The Web
This web works under WordPress. The theme is a heavy modification of unsleepable by Ben Gray, which is at the same time a modification of K2.
We use a modification of the jLanguage 2.* plugin by Jakob Jensen.
For any question or problem regarding the web, contact the webmaster.
Links
---
---
Latest News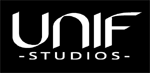 Support ACABAN
If you like ACABAN and want to contribute to its development and the release of new chapters, please consider donating